The next Butterfly Concert is next Saturday!

Saturday 21st April 2018 at 7.00pm
Bishop Hannington Church, Holmes Avenue, Hove BN3 7NH
Michala Petri recorder with Lars Hannibal Guitar
Tickets are available in advance at £17 for adults and £8 for children and F/T students from BrownPaperTickets online.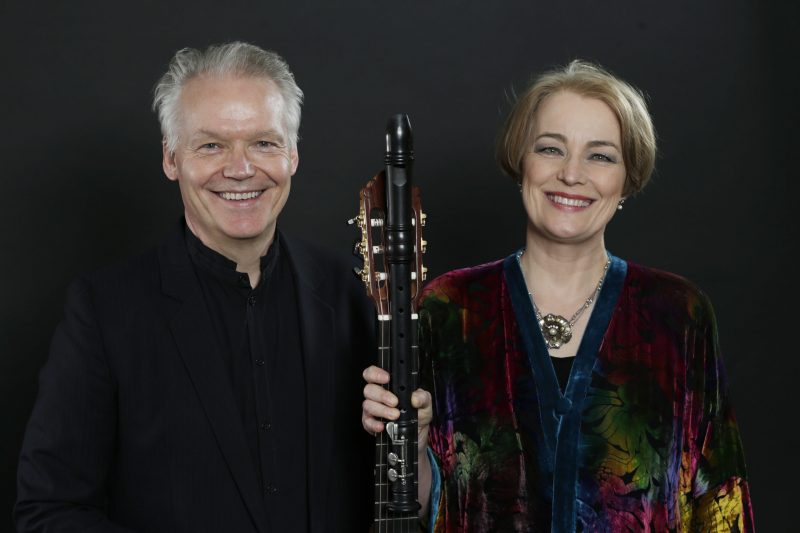 Programme – please note that the starting time is 7.00pm
J.S. Bach Sonata F major (BWV 1033 Originally in C major)
Jacob van Eyck 2 Variations for Descant recorder solo.
Arcangelo Corelli La Follia
G.F.Handel Sonata B-flat-major
Anonymous Greensleeves to a ground for descant recorder and Basso continuo
Interval.
Edouard Lalo Fantasie Norvegienne for recorder and guitar (originally for violin and orchestra)
Stephanie Cant Winter Seascapes from Ospedaletti for recorder solo
Carl Nielsen Humoresque Bagatelles for recorder and guitar (originally for piano)
Edvard Grieg Five Lyric Pieces for recorder and guitar (originally for piano)
Piazzolla Tango